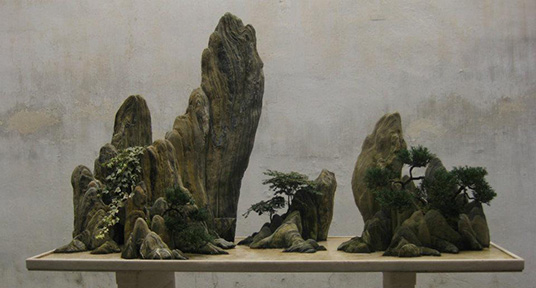 "Be part of the 1st Traditional Chinese Bonsai Institute ever held in Australia"
The Lingnan Penjing Academy of Australia was established with the sole intention of expanding the mind of the artist and to enlighten the soul to an avenue of thought that life opens its secrets to us.
Bridging the gap between Chinese and Western thought, The Lingnan Penjing Academy deems it a privilege to share the inner beauty of an ancient art form, Chinese Penjing (The Ancestor of Bonsai). Through the teachings of the Academy, the gap between these two ways of thinking no longer exists. Rather, they become one.
Sifu Philippe Tot invites you to take a journey of spiritual awareness and self expression, to fine tune your artistic ability & maybe even unlocking something more through ancient teachings of one of the oldest civilisations in history.
This is the 1st Authentic Penjing Academy ever established in the country. Opening our doors for the 1st time to the public in Sydney early 2009, focusing on traditional teachings and values. Our facilities holds an Authentic spacious Cantonese 'Penjing Kwoon' 館 (traditional Chinese Study Hall). Which has been made specific for traditional Penjing tutelage & priding on Lineage Ancestral heritage from China's ancient customs and traditions. Courses of various grades are to be taught in LUE a part of the Mudgee Region & at the duration of Eight weeks each 2 hr per week intervals. For those coming from out of town and not from the Mudgee region we also offer 7-day Penjing /Bonsai courses & 2 -day weekend courses -accommodation options available
We cover in-depth principles in Theory, Practical in Chinese Penjing, Inner Healing and their associated Philosophies. We currently offer 36 grades.
Our location is set just 2o minutes from Mudgee Central Western NSW , Cox st ~LUE ~ nestled by rolling hills and some of the finest countryside that the famous Mudgee region has to offer.
Enrolled students have the option of attending as a hobbyist to enjoy the peaceful & calming Atmosphere of our Academy classes, as well as for a more serious base of study. In our ranks, we have something for everyone & cater for many pupils of various skill levels. Ranging from complete novices, to those doing Bonsai or other Asian arts for many years & experts in their own right, wishing to learn a deeper study of nature & ways of Chinese methodology.
Attendance/participation Certificates are granted upon satisfactory completion of each course. For those who wish to attain an official endorsement from our Academy of their proficiency in Penjing practice and theory, there is an examination process.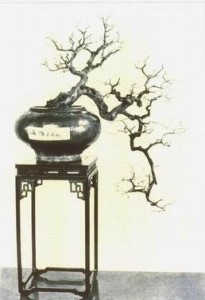 Futhermore, in The Peoples Republic of China, we are an Officially Recognised & Endorsed Penjing Academy/ Institute. Noted and a strong reputation as a true Authority of Authentic Chinese Penjing & Lingnan Cultures. We are official Alliance Partners with Government bodies in Guangdong Province via The Yuyin Shan Fang – One of the 4 famous & oldest Lingnan Gardens in all of Guangdong Province, China. Yuyin Shan Fang is an official key preservation relic site of -State Level- of the Peoples Republic of China.
We teach structured courses in Pén​jǐng (Chinese Bonsai), Lín Xué Qìgōng (Tree life energy meditation) , Fengshui & Chinese language Mandarin studies (Official HSK Center Registered)
Come in and Discover why we are known as Australia's Premier Penjing establishment – The Lingnan Penjing Academy of Australia.
ALL ARE WELCOME
"Practicing Self-Refinement Is The First Priority,
Stopping Craving, Forgetting Emotions, Removing Entanglements.
When All Attachments To The Senses Is Cut Off,
There is A Single Field of Elixir, Completely Clean And Clear…"
-Liu l-ming